What Exactly is Dental Plaque?
Oral health is essential for everyone. Proper dental hygiene helps freshen your breath after meals and prohibits plaque accumulation. Plaque is one of the primary reasons that might trigger periodontal diseases and dental caries.
You may have heard of plaque-fighting dental care products and several ways to remove them, but what exactly is dental plaque? Let's take a look!
What is dental plaque?
Have you ever noticed your teeth immediately after having your favorite meal? You will find a soft, sticky coating on the teeth surface from the accumulation of food particles, germs, carbohydrates, acids, and saliva. This thin, sticky layer is called plaque.  
Plaque bacteria utilize the sugars in your meals, particularly from those sweet and starchy foods, to make acids that erode tooth enamel. In the worst-case scenario, if left uncleaned, it may lead to tooth decay and gum disease.
When plaque on teeth hardens, it transforms into tartar, which is more difficult to remove. In turn, tartar damages the gums and causes even more severe dental issues.
Plaque production may occur everywhere in the mouth, but it prefers to build in and around the deep crevices of the molars. Although it is typically colorless, your teeth may turn yellowish due to excessive plaque accumulation.
How to get rid of plaque?
After plaque formation, it cannot be removed by rinsing, and the plaque can be mineralized later to form tartar which cannot be removed by brushing alone. Moreover, periodontitis is the most common cause of tooth loss in adults. So prevention is better than cure!
You must brush and floss your teeth properly to prevent periodontal inflammation and remove thin layers of plaque. Nevertheless, when brushing your teeth, you must go for soft-bristled toothbrushes. Certain dentists also recommend electric toothbrushes because they are more effective at eliminating plaque.
Speaking about electric toothbrushes, you must try out Oclean Sonic Electric Toothbrush. It is equipped with a smart screen, and it can track your brushing gestures, based on which you can receive cool feedback that pops on the screen.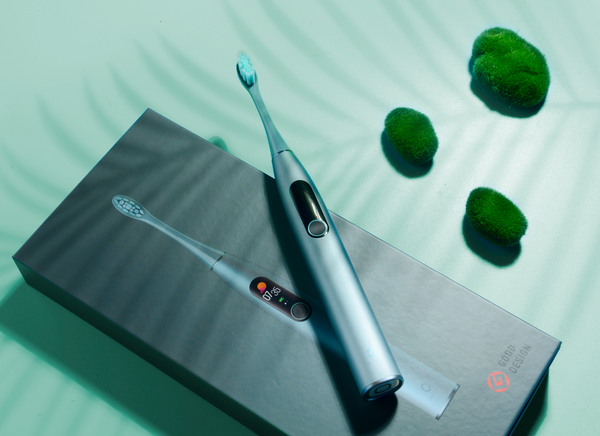 Therefore, if you want to get rid of plaque immediately and permanently at your home, try our Oclean Smart Toothbrush, which can help you clean your teeth effectively within a few minutes. Grab your device now!
*Cover image from Freepik@studiogstock, we will delete it if constitutes infringement *
Stay in Touch
Be the first to receive the latest product updates, coupons, and free product trials.