May 2023, Oclean, a leading brand in the global smart oral care industry, is thrilled to announce that our flagship product, the Oclean X Pro Elite, has been honored with the highly acclaimed "Deutschland Favorit 2023" award. This recognition signifies our outstanding performance in the industry and our unwavering commitment to innovation.
"Deutschland Favorit 2023" is one of Germany's most influential awards, creating a new seal of approval for market positioning by identifying which products are worthy of customer trust. These recognized products are regarded as Germany's favorites because customers find them truly trustworthy and are willing to purchase them. Through this process, the "Deutschland Favorit" award provides genuine positioning for consumers.
In the future, customers will be able to make better decisions based on the purchasing choices of the majority, allowing them to make informed decisions. In fact, 94% of German consumers place a strong trust and expectation in approved or award-winning companies.
As a global leader in smart oral care products, Oclean has garnered immense love and attention from users worldwide. The Oclean X Pro Elite, as the flagship toothbrush of the Oclean brand, offers efficient teeth cleaning, exquisite silent operation, a toothbrush screen display, and more. These unique product features have set it apart from numerous competitors, leading to its recognition and achievement of the "Deutschland Favorit 2023" award.
The Oclean X Pro Elite combines cutting-edge technology with a user-centric design, ensuring an exceptional oral care experience. Its high-performance cleaning capabilities, coupled with the refined silent function, provide users with a seamless and comfortable brushing experience. The toothbrush screen display offers real-time feedback and personalized brushing modes, empowering users to maintain optimal oral health.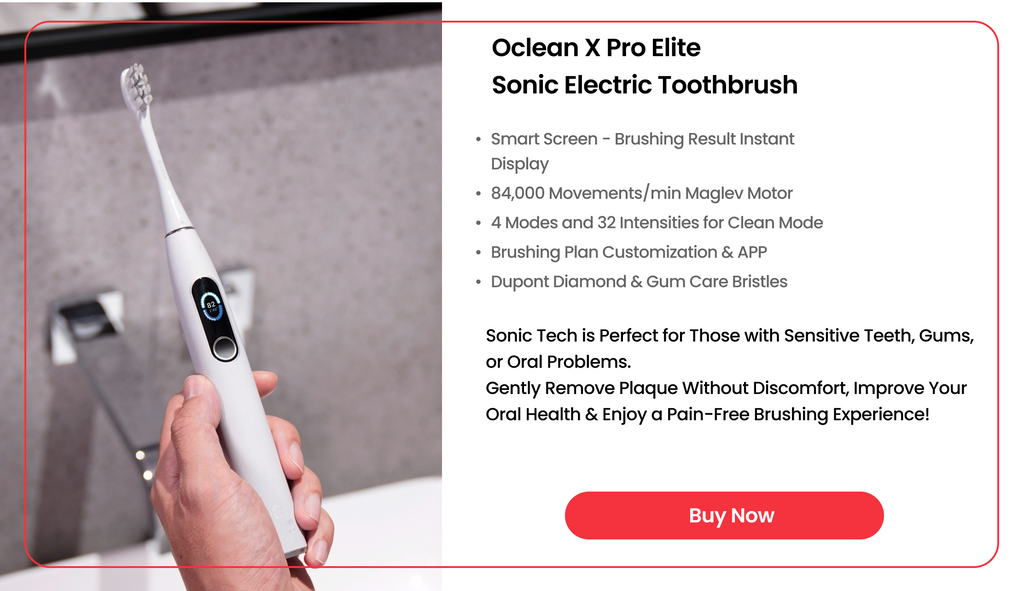 This prestigious "Deutschland Favorit 2023" award serves as a testament to the Oclean brand's commitment to excellence and the recognition of our product's exceptional performance. We are grateful to our dedicated team members, partners, and most importantly, our customers, whose unwavering support and trust have made this achievement possible.
Moving forward, Oclean will continue to innovate and deliver advanced oral care solutions, enriching the lives of our customers and solidifying our position as a leader in the industry.
About Oclean
Oclean is a renowned brand in the global smart oral care industry, dedicated to providing high-quality, innovative, and customer-centric products. Through relentless efforts and unwavering commitment, we strive to exceed customer expectations and deliver unparalleled experiences.